Newport Estuary looking towards Dinas head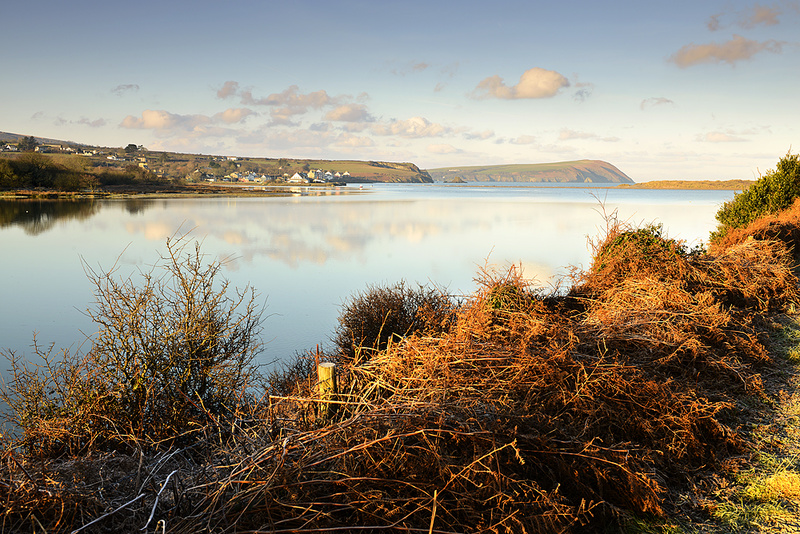 You have two sides to Newport on either side of the estuary.
One side is the beach and the other an area called the Parrog which is more like a harbour where in summer lots of boats are moored.
Again it is tidal and I will show you shots with the tide in and out so you can see the difference.
This a shot farther down the estuary looking towards Dinas head and Newport Parrog.