Newport Pembrokeshire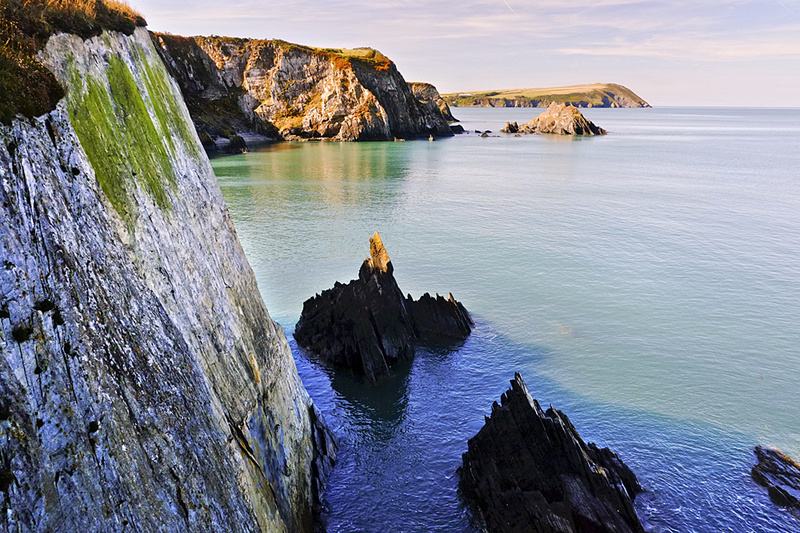 It's so exciting to walk the coast path as it changes so much, some is high hard and rugged cliffs other parts long sandy beaches.
And of course you have the sea next to you which is never the same twice.
I am still trying to get used to tide times which you have to be so careful about especially when your like me and get lost in the moment taking photographs and then realise you are surrounded by water!! Not been stranded yet!!
Another shot south of Newport Pembrokeshire taken on a brighter day.